How to charge a Bluetooth headset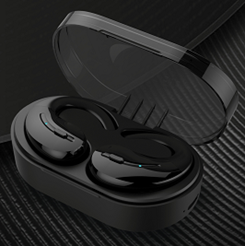 How to charge a Bluetooth headset?
The charging time of general headphones should be kept within 2 hours, because too long charging time will directly cause the machine circuit board to age or even burn out, and various inexplicable machine failures will occur, such as shortened standby time and frequent interruption. Problems such as shortened line and talk distance and inability to turn on the phone. The charging time is not as long as possible. If the charging time is too long, it may cause the earphone to lose power quickly. So just keep a certain charging time.
When charging, insert all the plugs, do not insert only half, such long-term use will cause damage to the Bluetooth headset. When the Bluetooth headset is connected to a power source and charging starts, the red indicator light on the Bluetooth headset is on, indicating that charging is in progress. If the indicator light turns blue after charging, you can remove the charger.