Does the Bluetooth headset radiate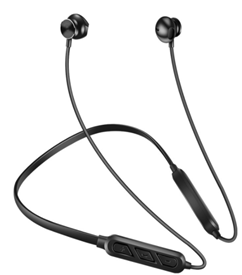 Does the Bluetooth headset radiate?
In fact, in theory, any kind of electrical products will produce a certain amount of radiation during operation, and Bluetooth headsets are no exception. However, due to the very low power consumption of Bluetooth headsets, the actual radiation generated is relatively small, so don't worry. The electromagnetic wave radiation of the earphone is less than 1% of the ordinary earphone. To give two examples: for expectant mothers who are in pregnancy, radiation is the enemy of life. But our daily life is inseparable from mobile phones, so choosing a wireless Bluetooth headset is the most suitable. Let's take a look at the road again. Whether you are a cyclist, a driver, or a crowded car, it is very troublesome if there is a phone call during the peak hours of commuting. But it is much better to have a wireless Bluetooth headset. The headset is worn on the ear and set to automatically answer. When you call, you no longer need to touch the button with your hand; and the effect of the headset is good, even in noisy places on the road. Even Bluetooth The earphones are convenient and the radiation is very small, but I still remind you not to use them for a long time. If you wear the earphones for a long time, it will be a torture to the ears, which will cause problems such as ear inflammation and hearing loss. Although there is very little radiation, the object is extremely negative. To grasp the degree, wear it when necessary, and try not to use it when not in use. The most obvious advantages of Bluetooth technology are radiation protection, environmental protection, wireless freedom, anti-theft, and easy to use.